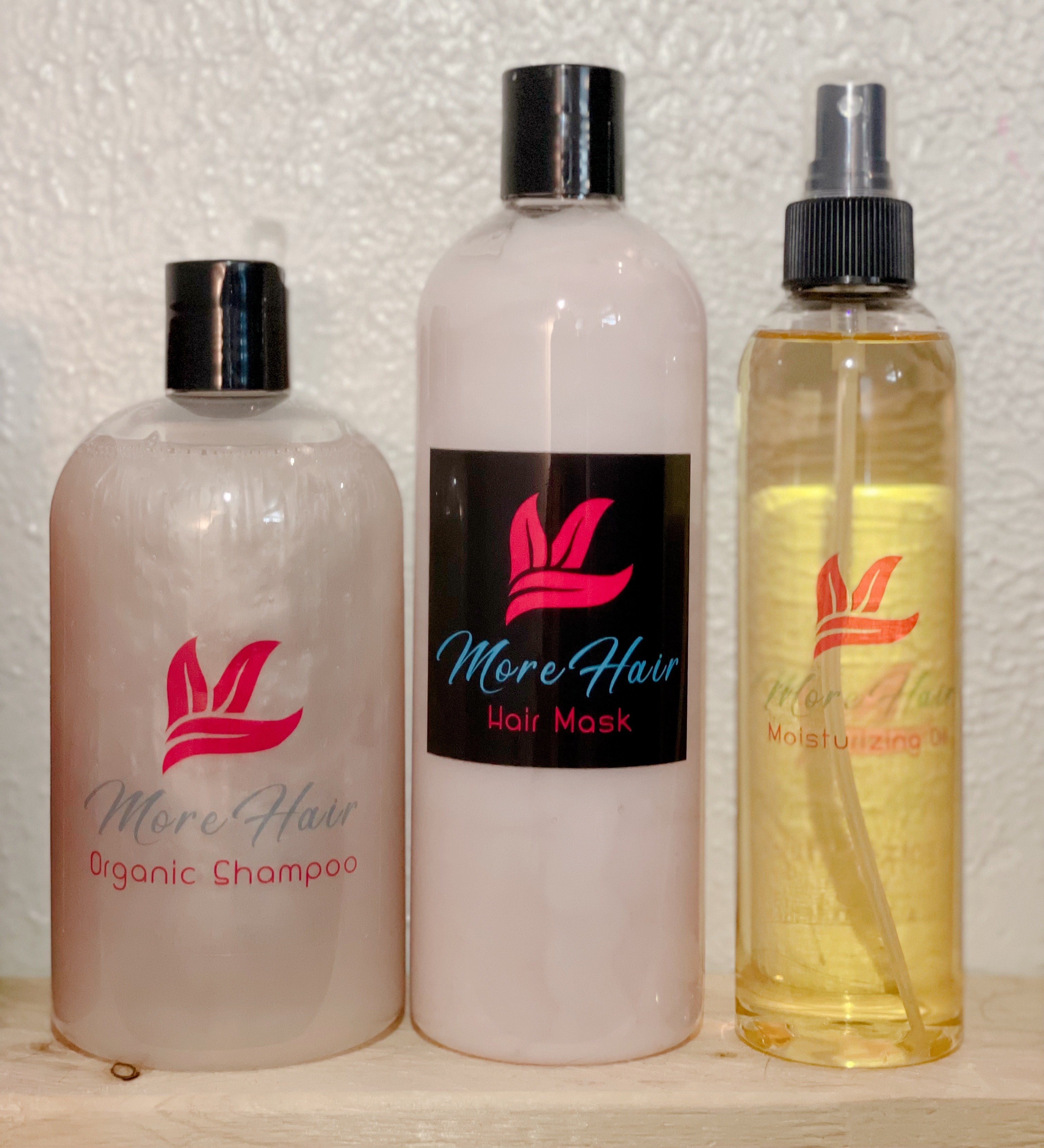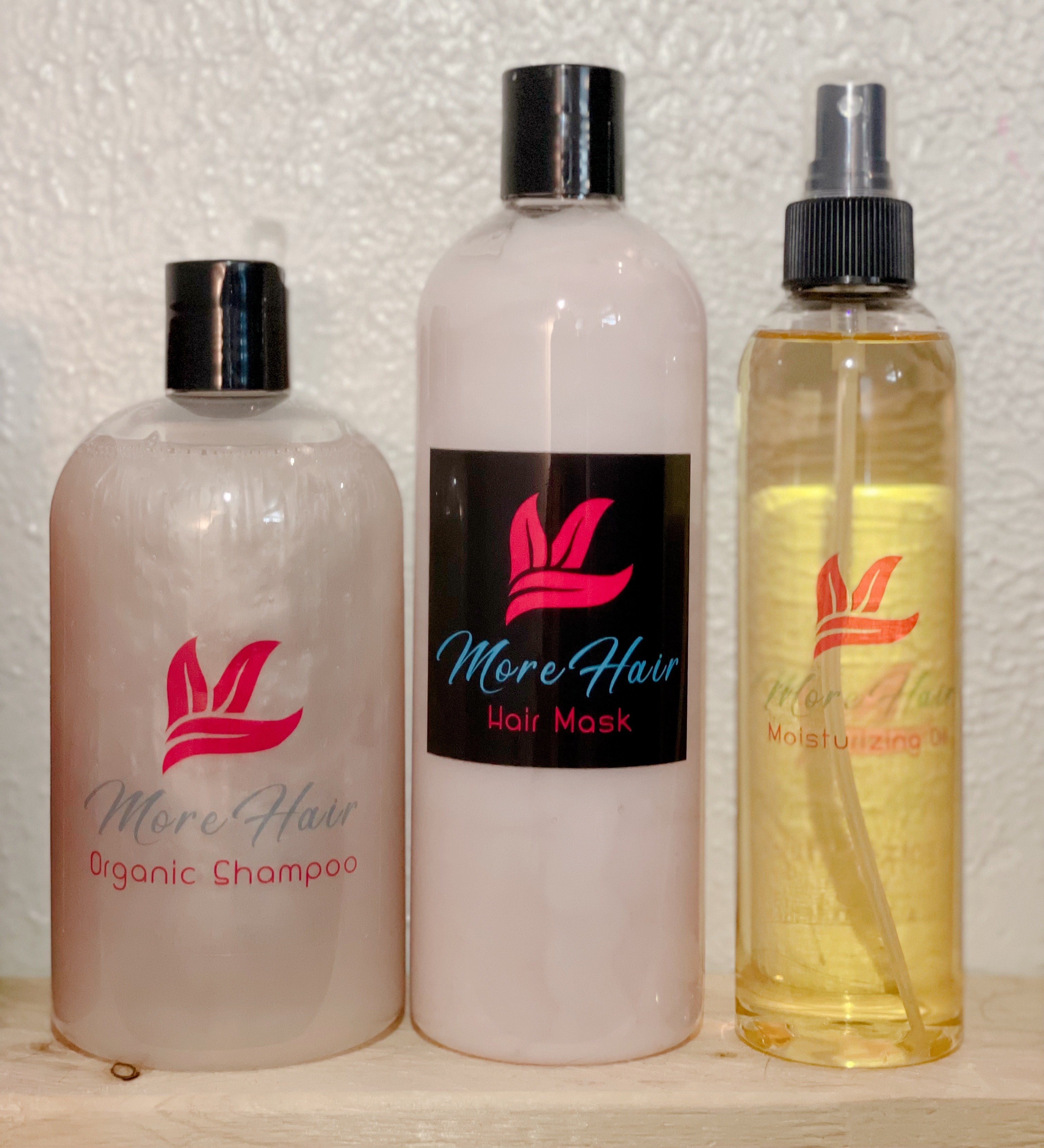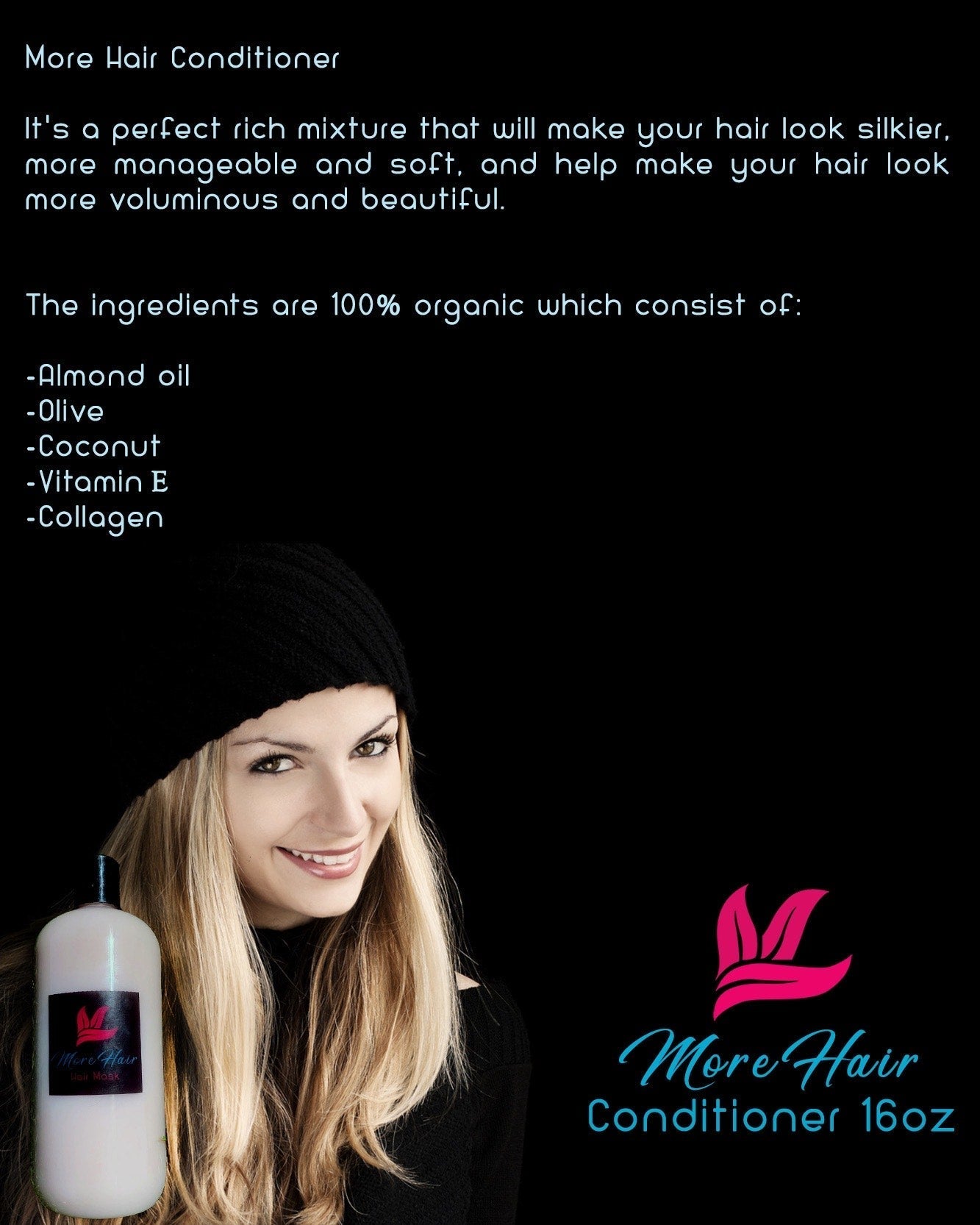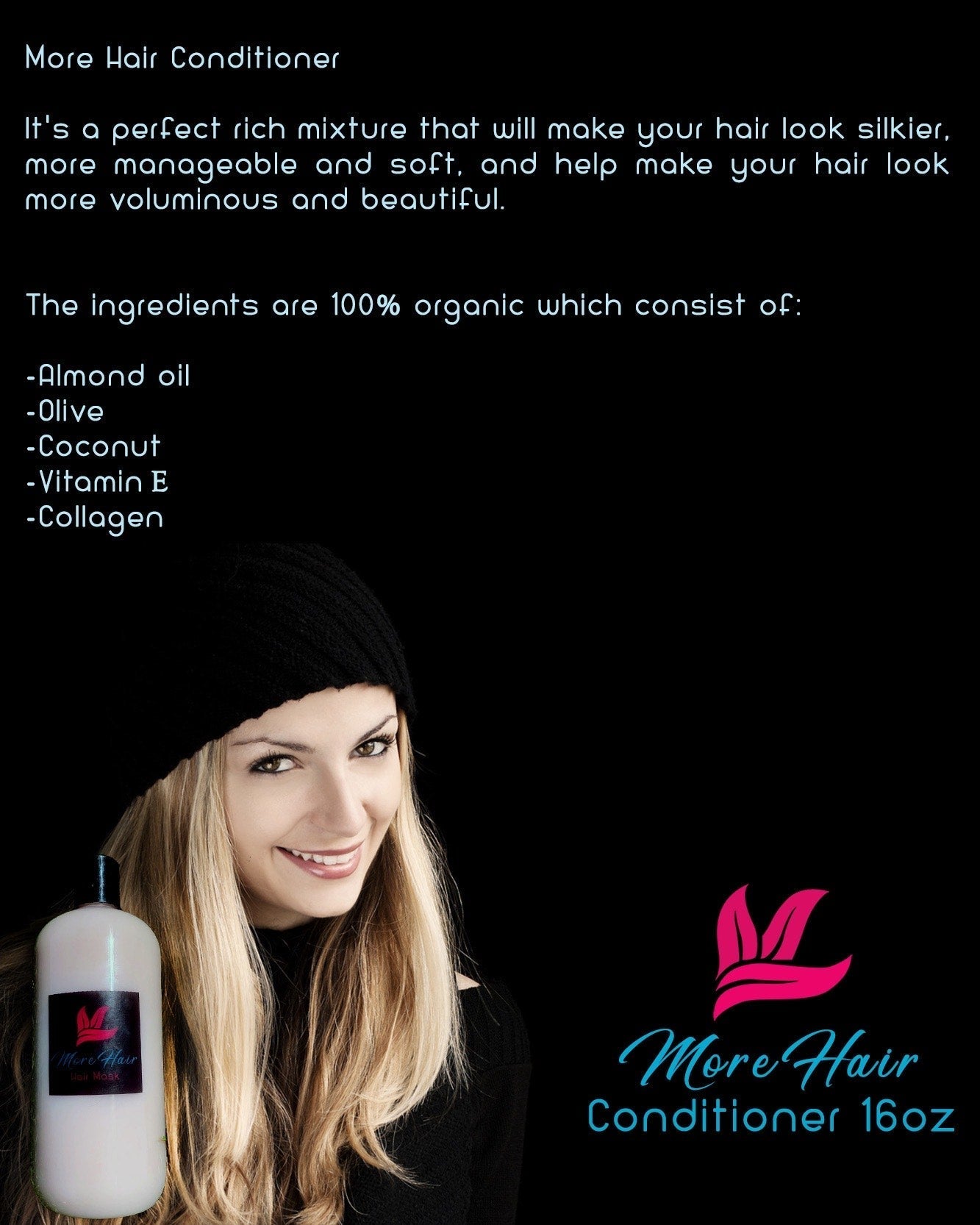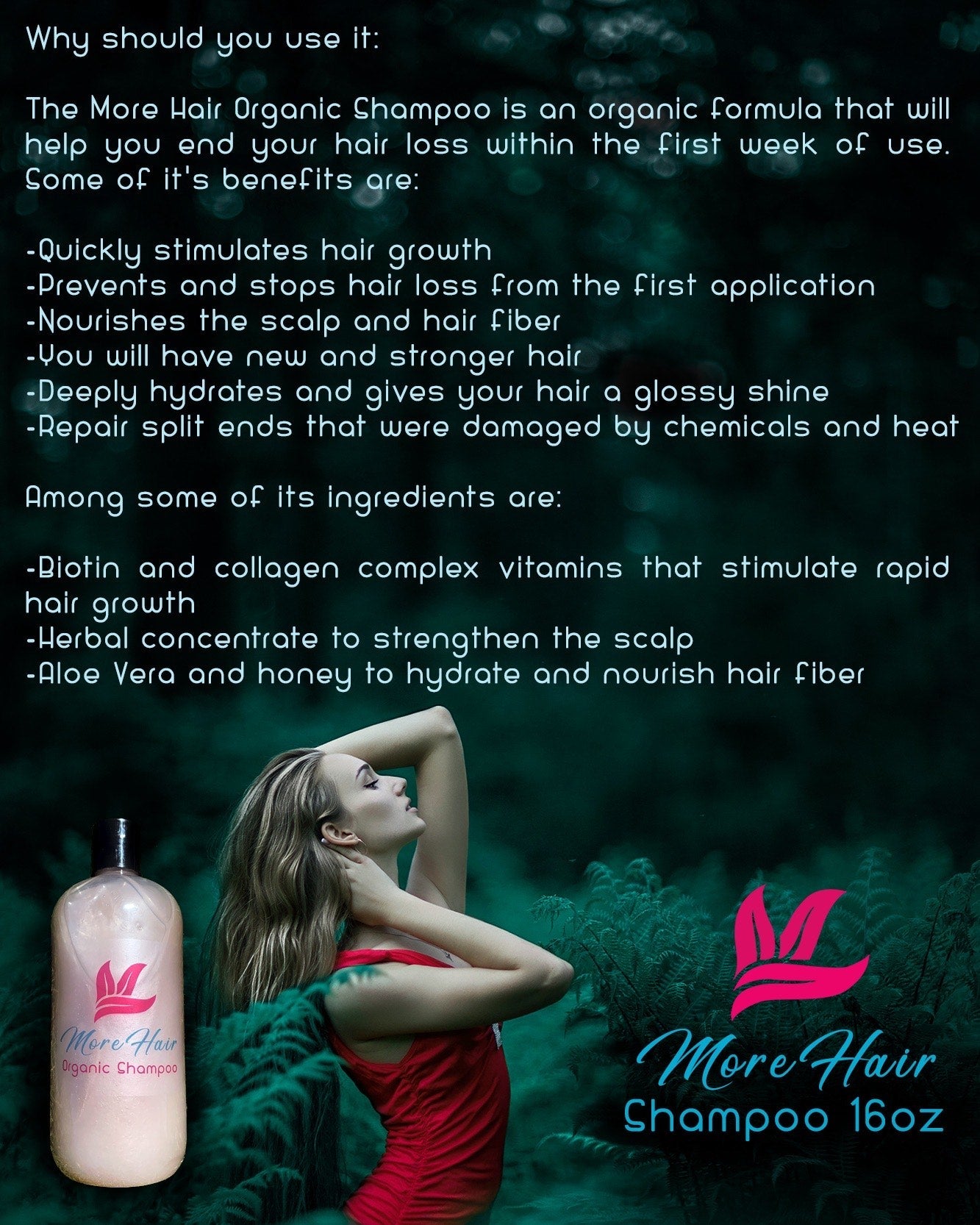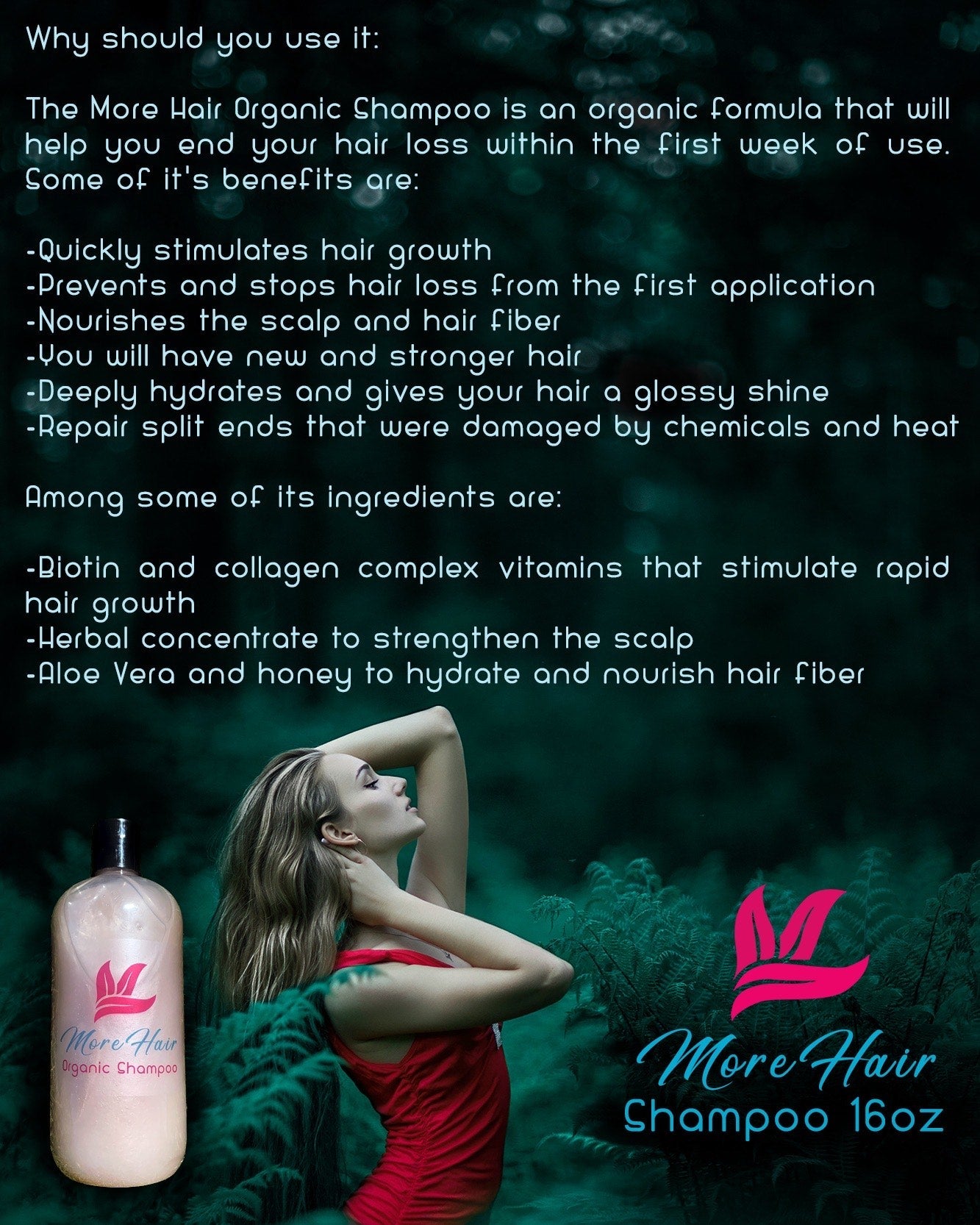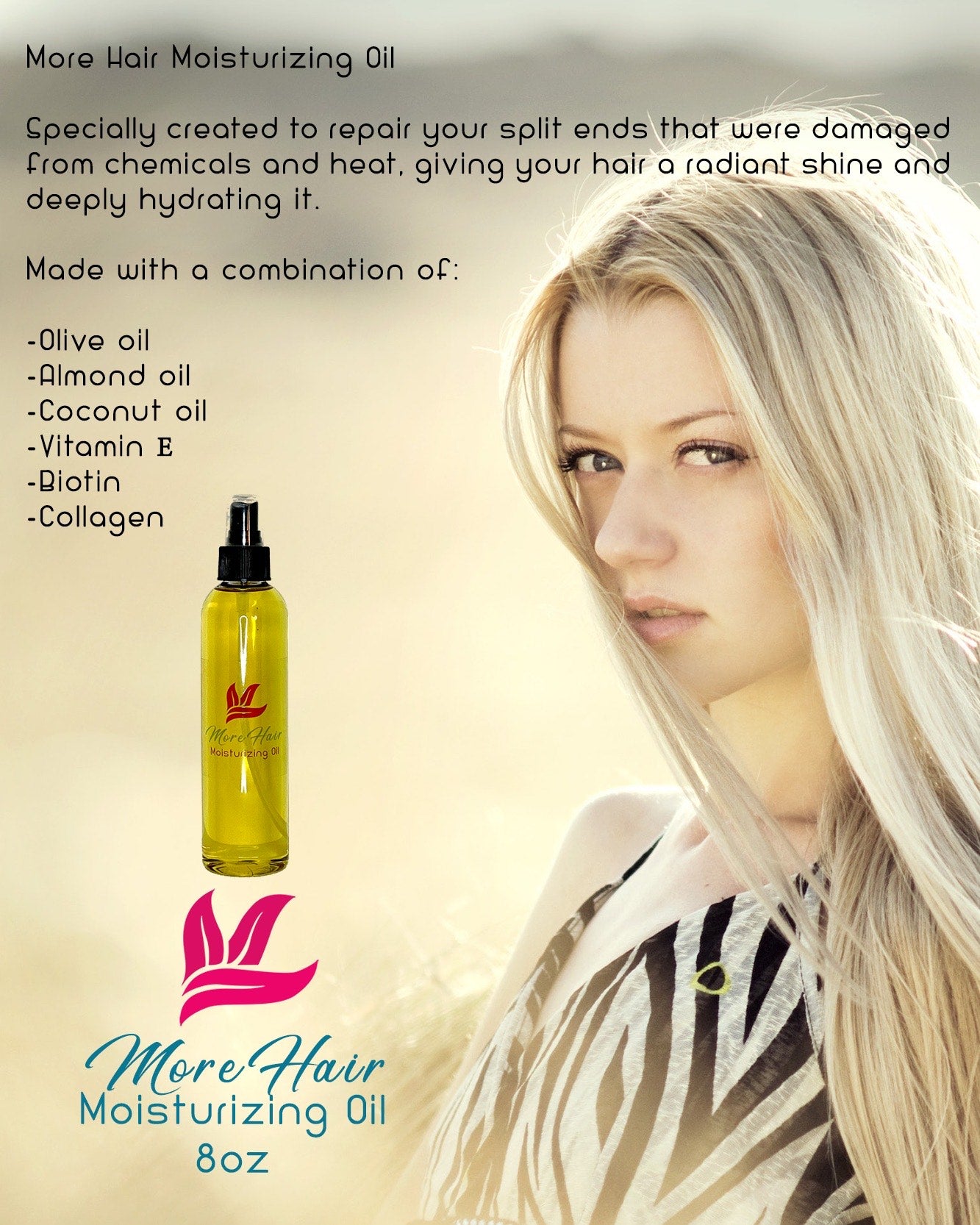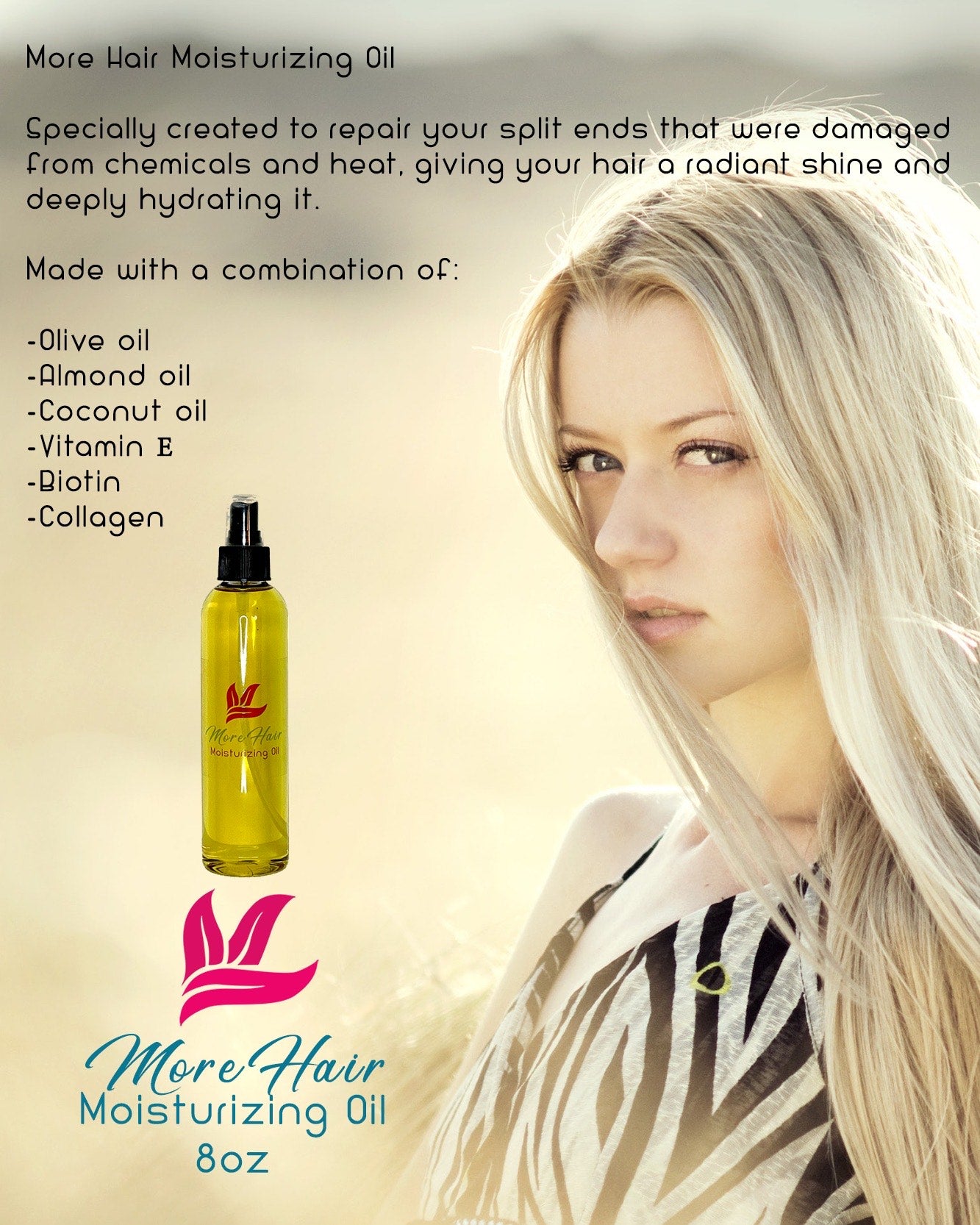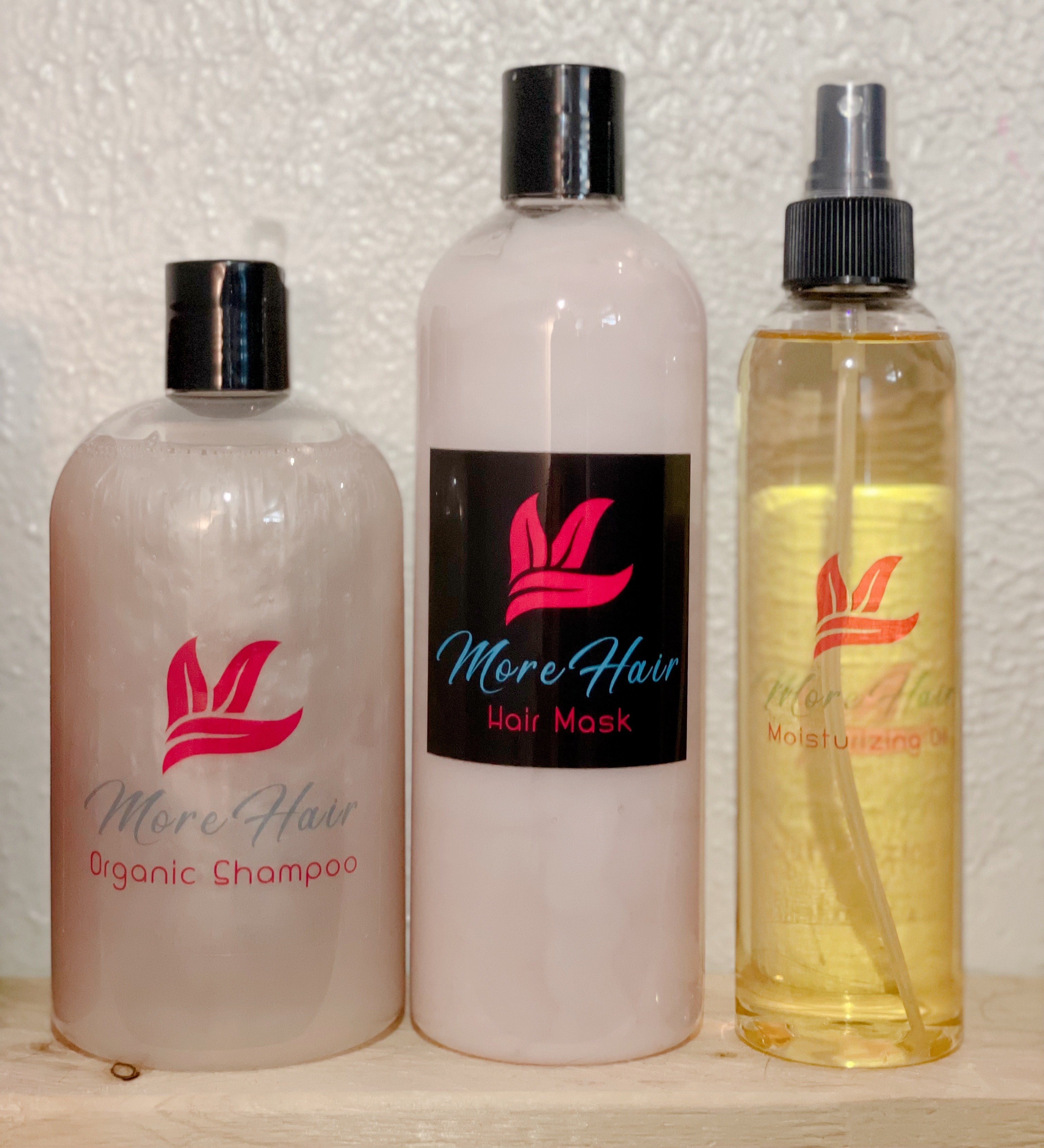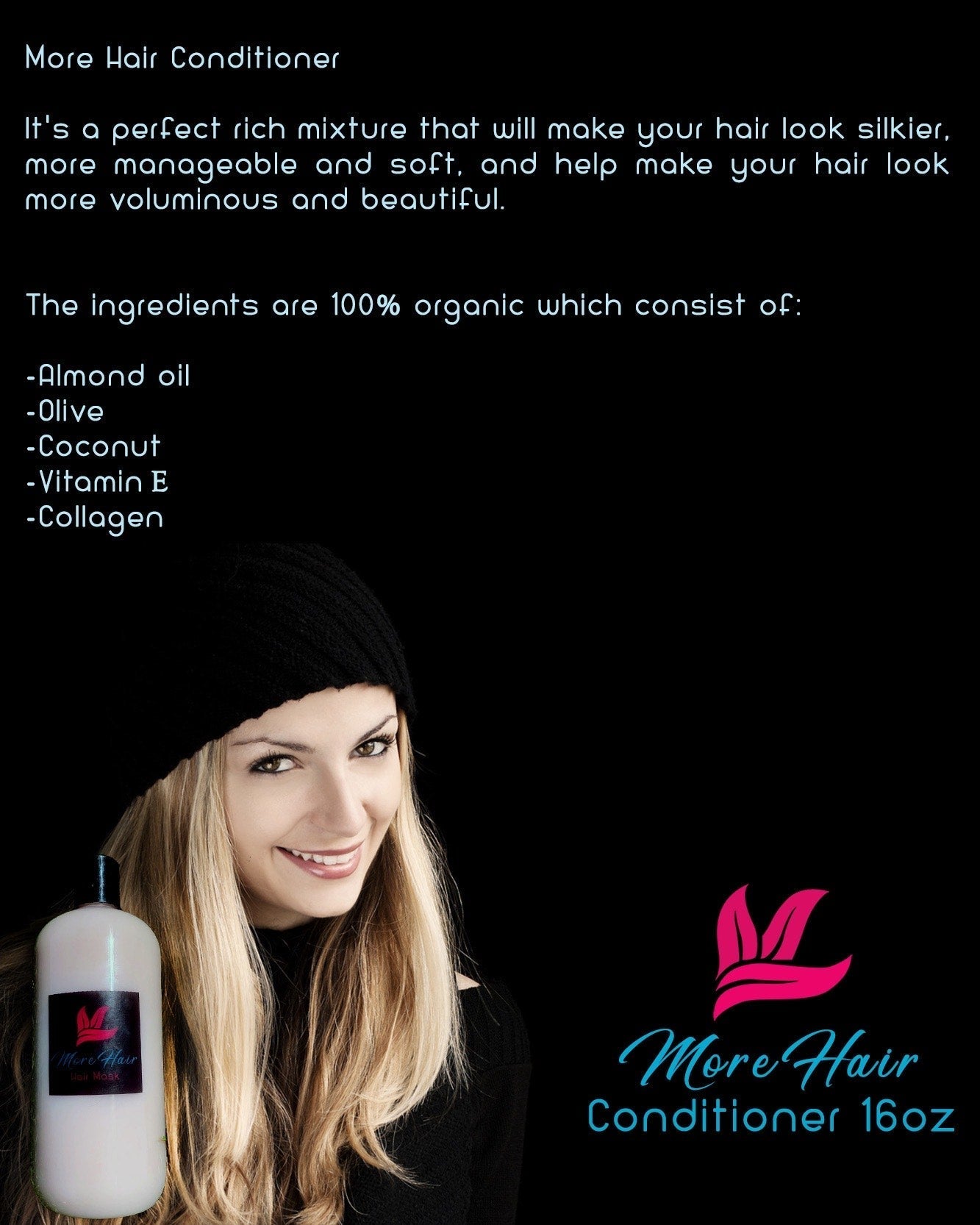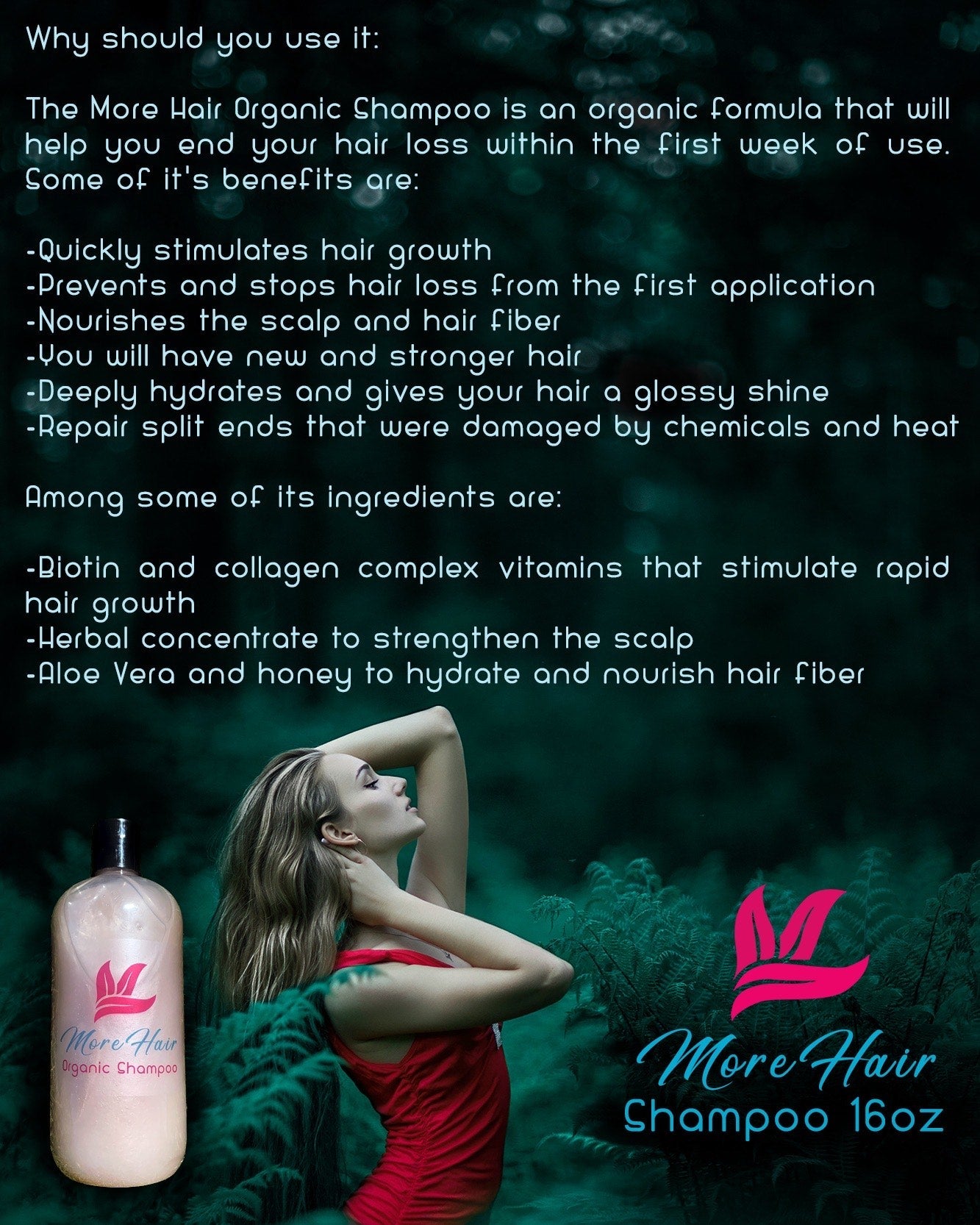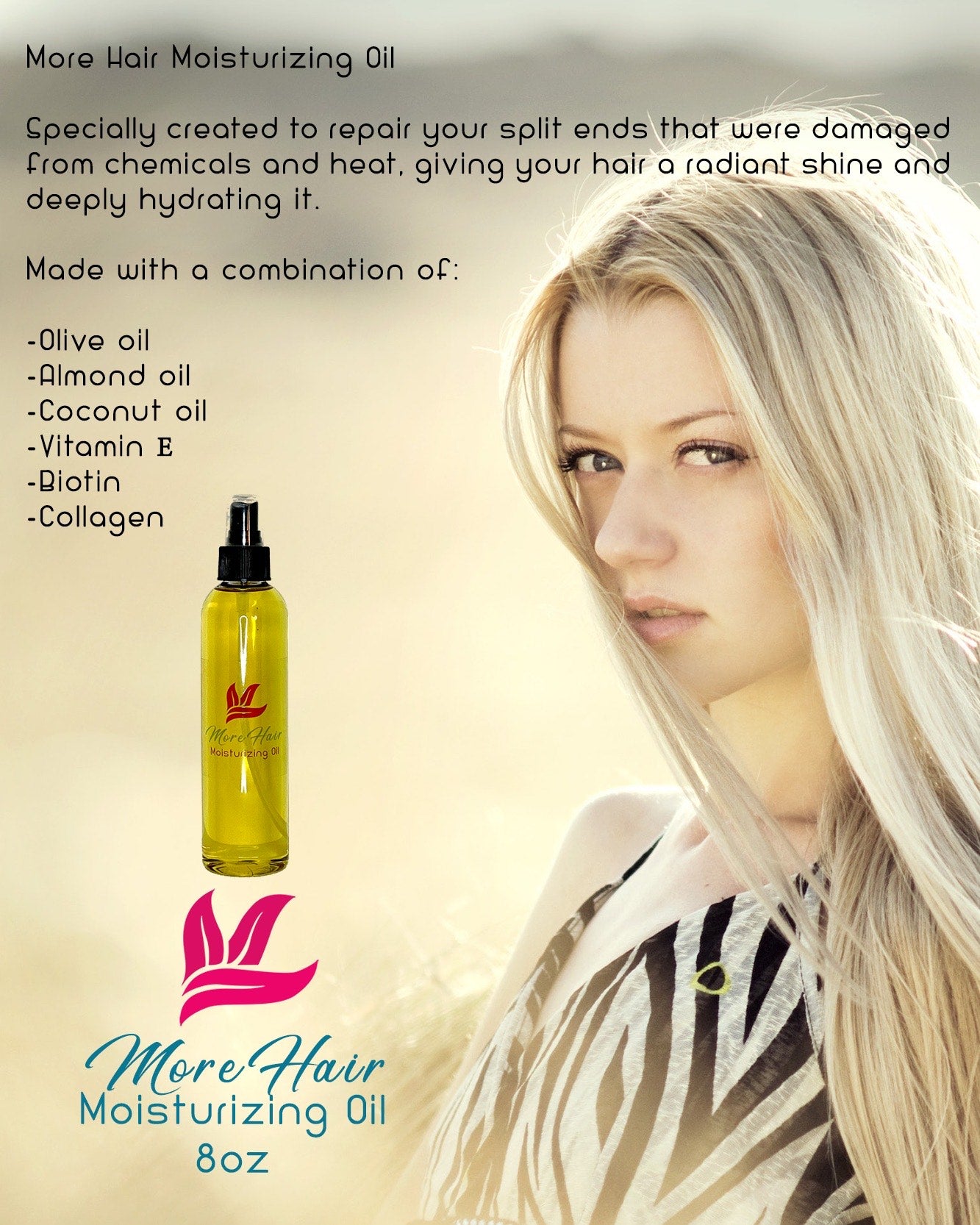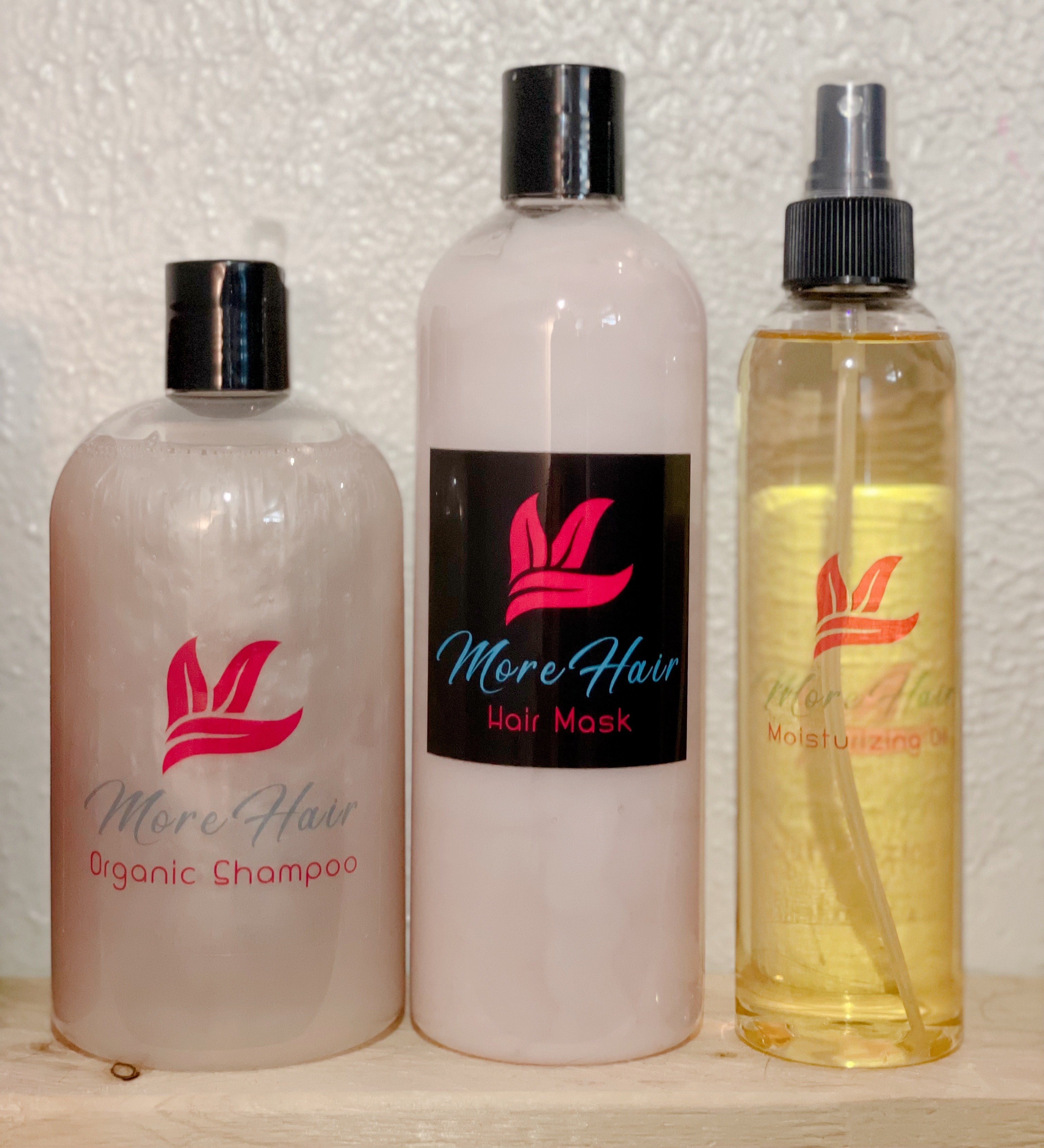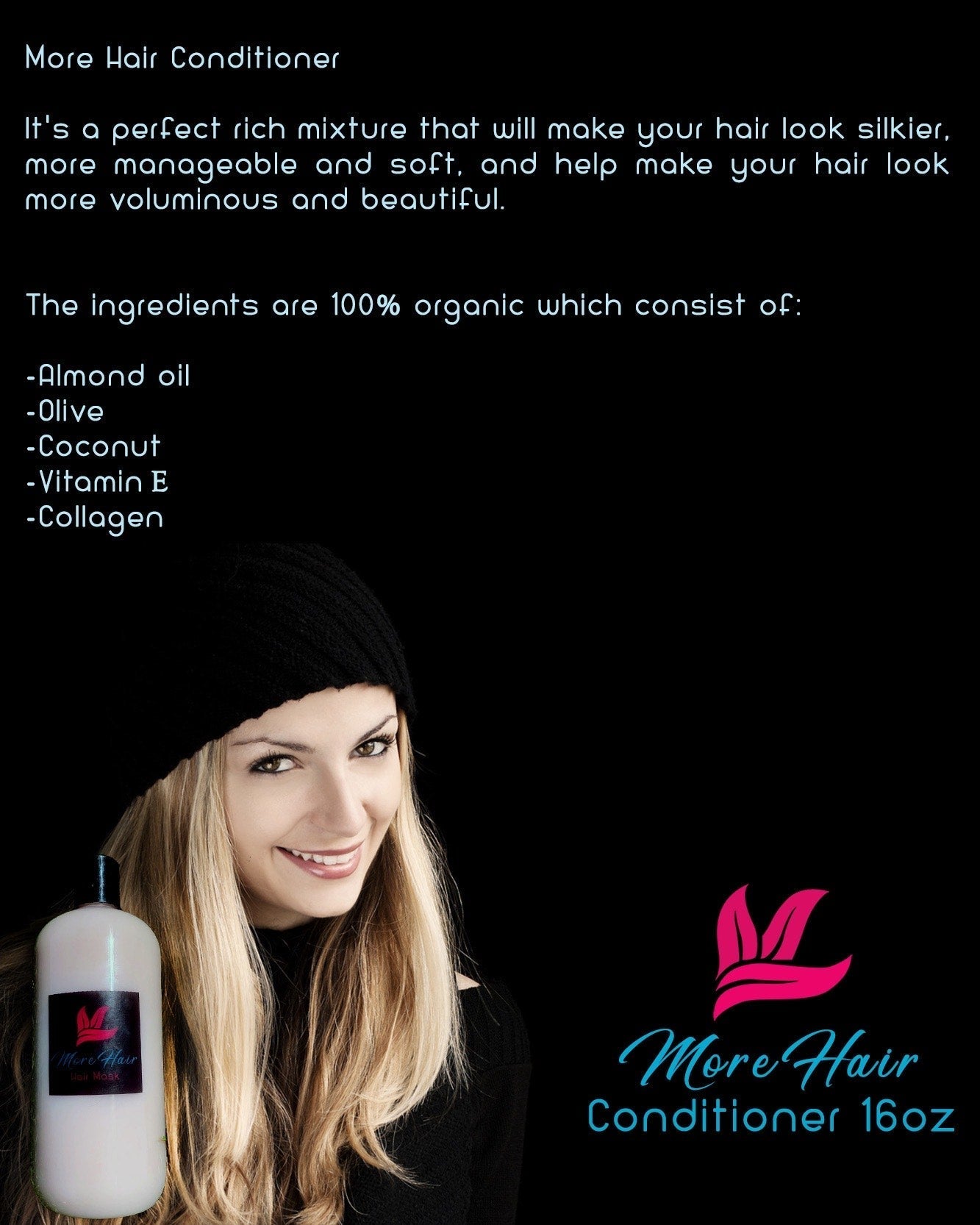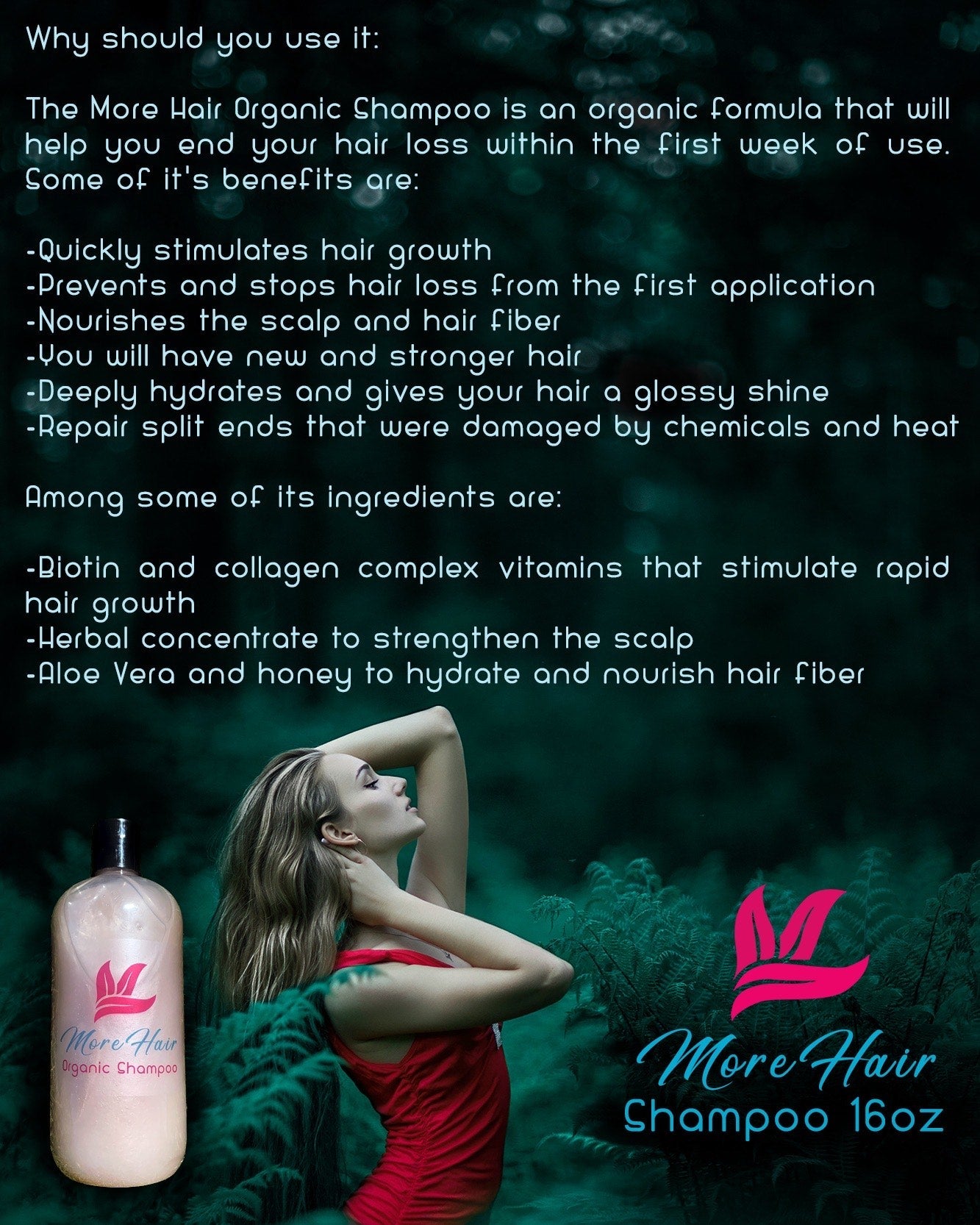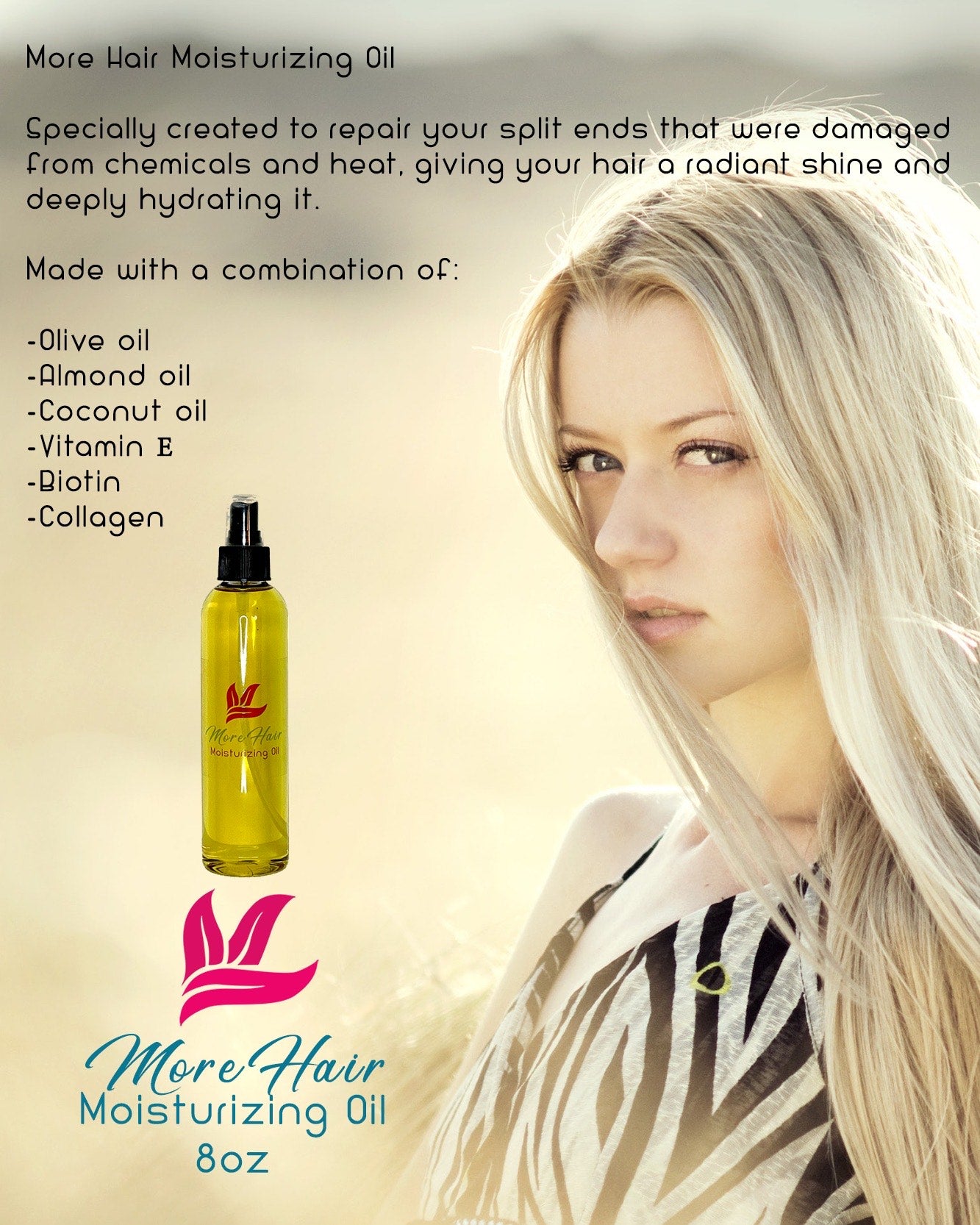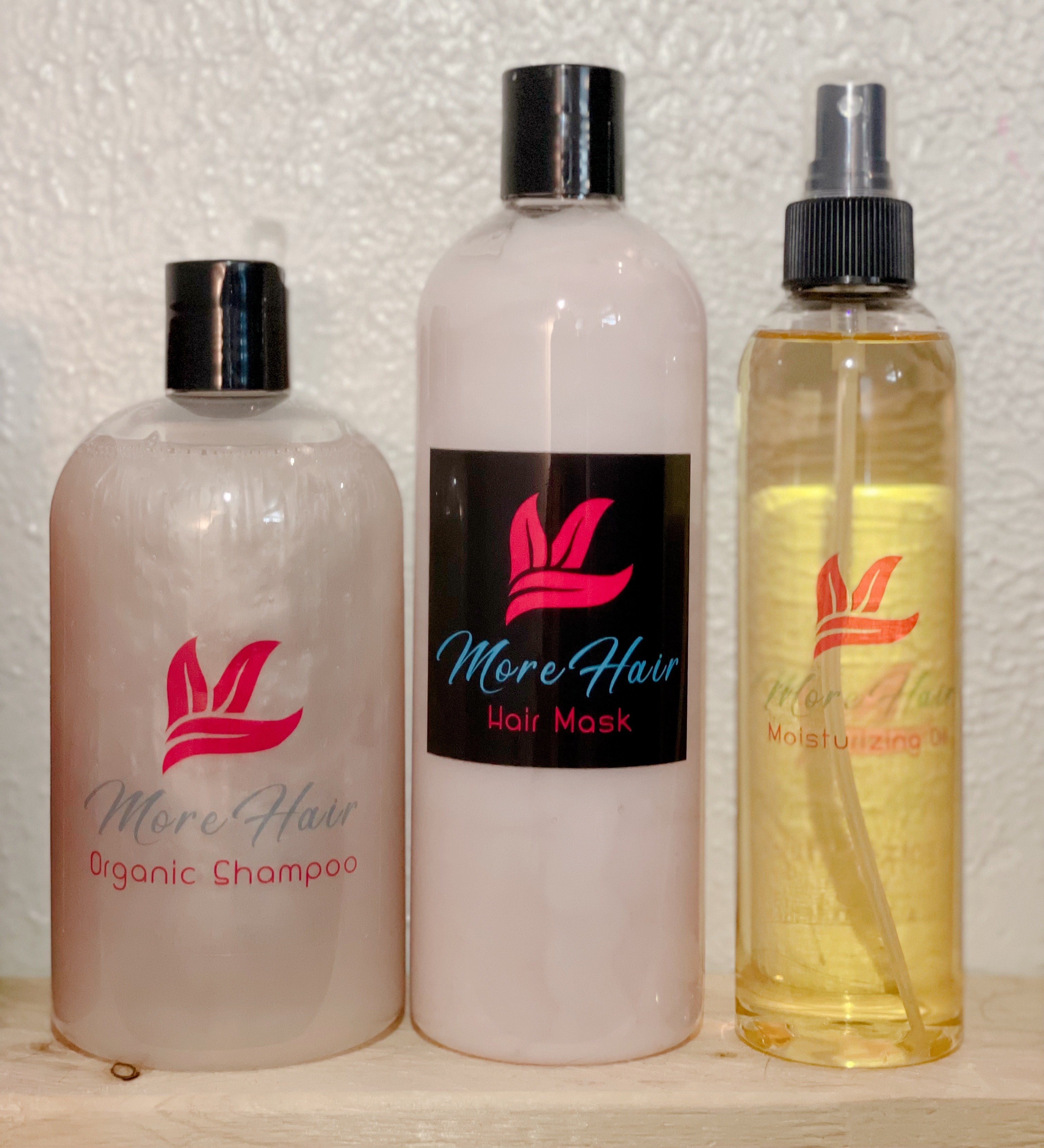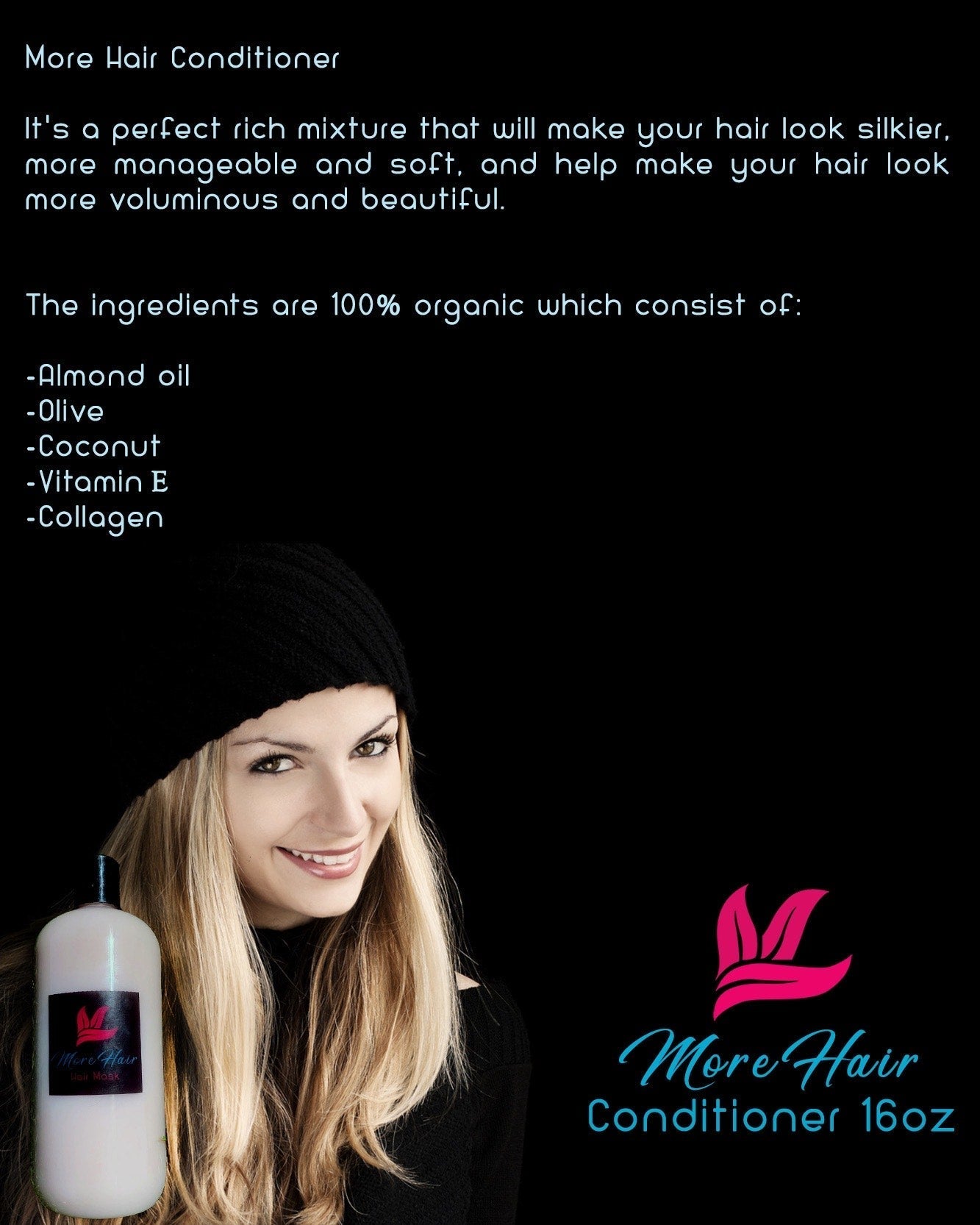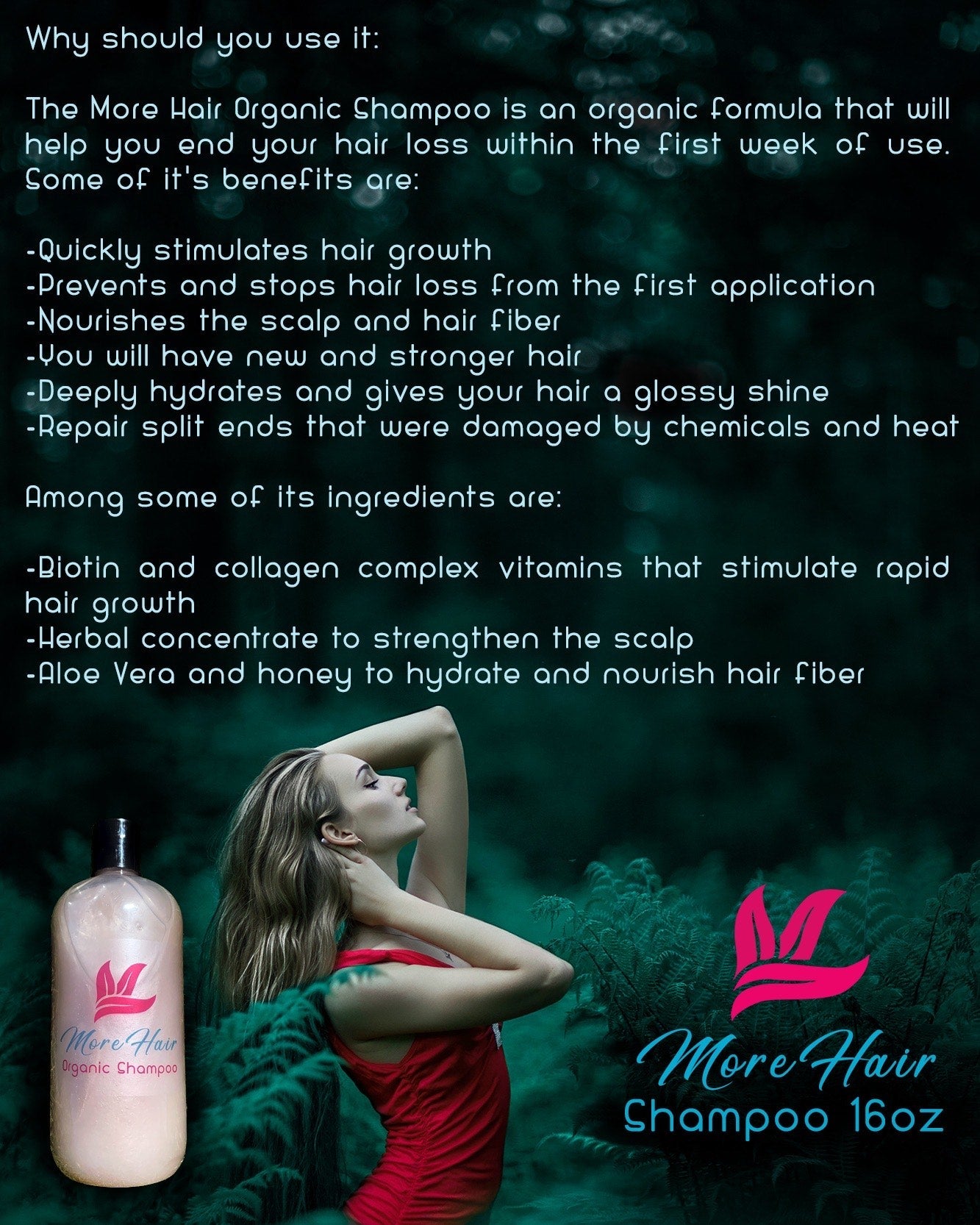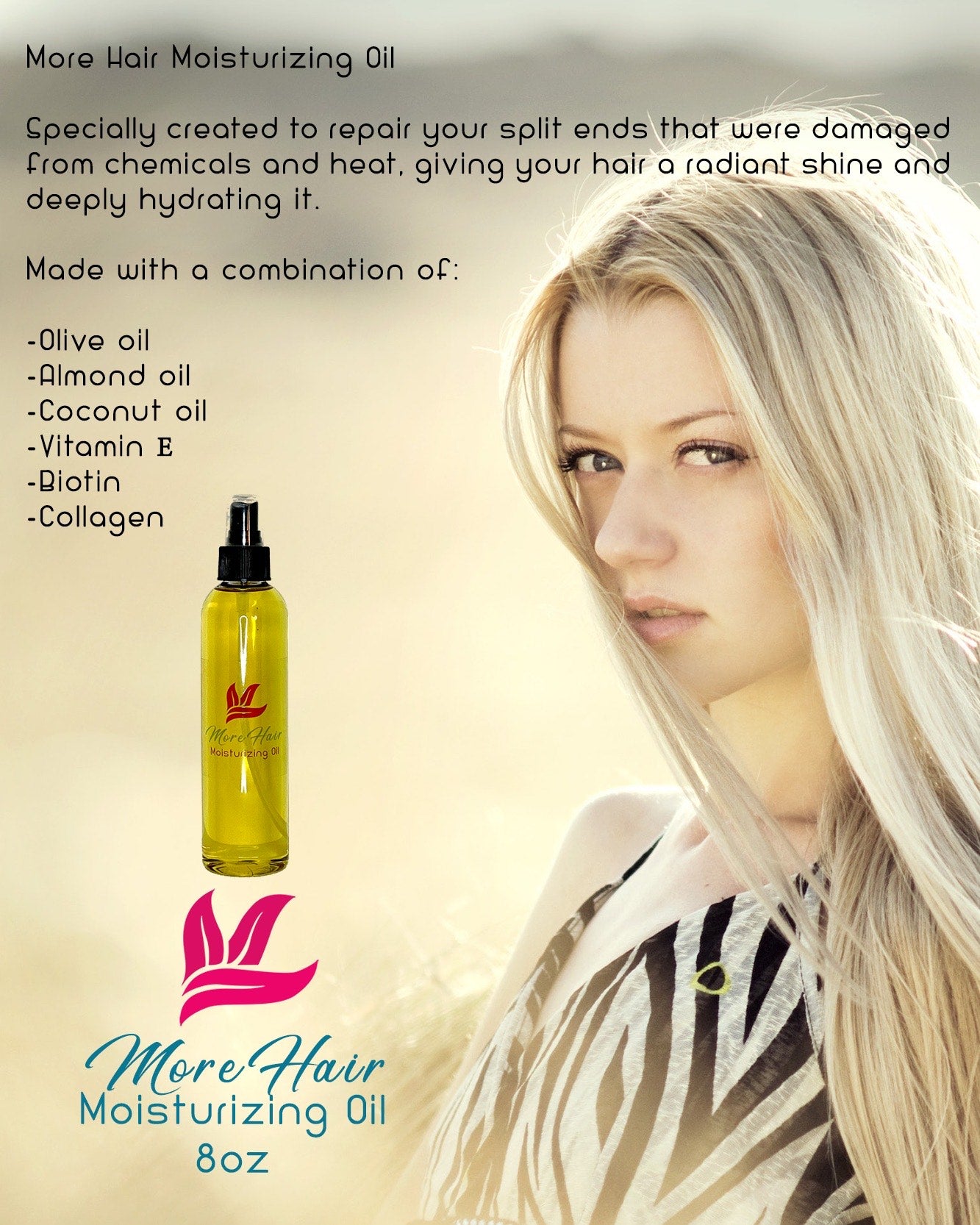 More Hair Organic Shampoo, Conditioner, and Moisturizing Spray Combo
Shampoo, Conditioner, and Moisturizing Spray Combo
Get both products you love for a great price.
More Hair Organic Shampoo


Some of its benefits are:

Quickly stimulates hair growth
Prevents and stops hair loss from the first application
Nourishes the scalp and hair fibers
You will have new and stronger hair
Deeply hydrates and gives your hair a glossy shine
Repairs split ends that were damaged by chemicals and heat


Among some of its ingredients are:
Biotin and collagen complex, vitamins that stimulate rapid hair growth
Herbal concentrate to strengthen the scalp
Aloe Vera and honey to hydrate and nourish hair fiber
More Hair Conditioner
It's a perfect rich mixture that will make your hair look silkier, more manageable, and soft, and helps your hair look more voluminous and beautiful.
The ingredients are 100% organic and consist of:

Almond oil
Olive
Coconut
Vitamin E
Collagen
More Hair Moisturizing Oil
Specially created to repair your split ends damaged from chemicals and heat, it gives your hair a radiant shine and profoundly hydrates it.
Made with a combination of:
Olive oil
Almond Oil
Coconut oil
Vitamin E
Botin
Collagen